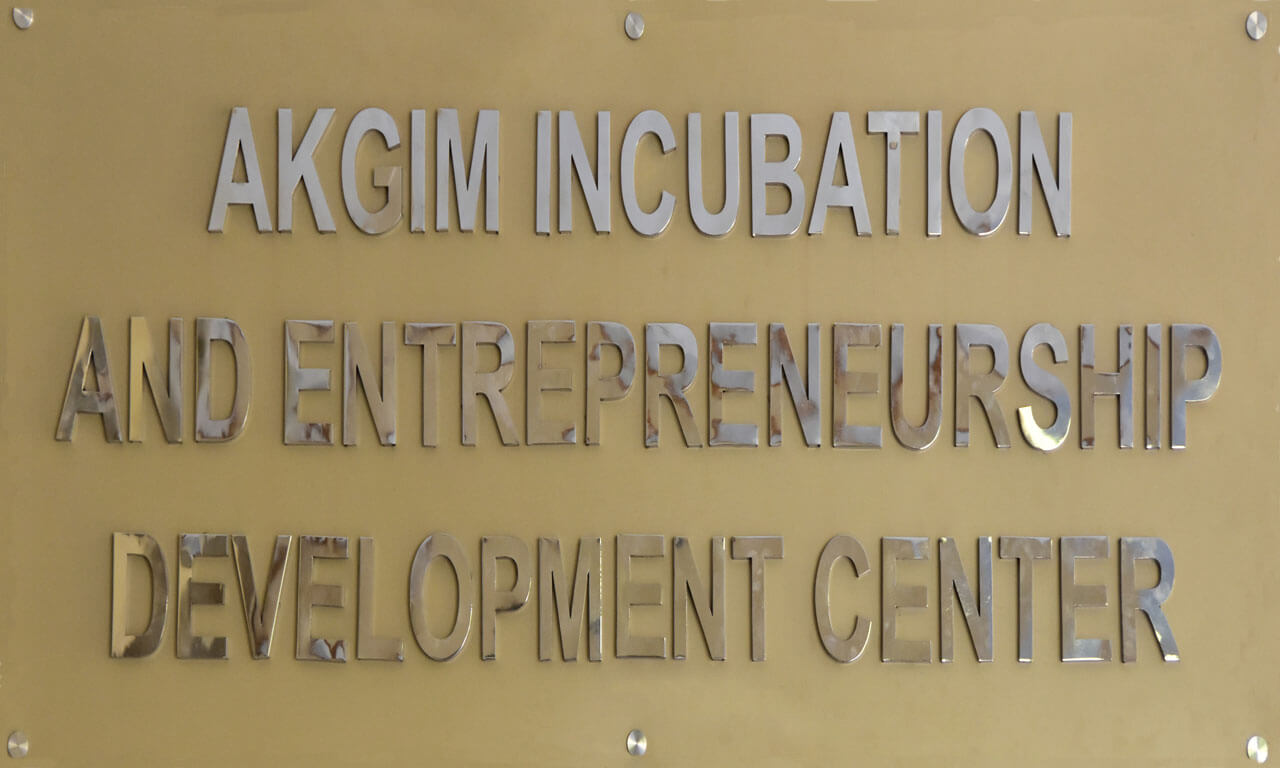 We believe that every youngster is a unique set of potential for excelling in some area or the other. Needless to say that students coming from cities or those hailing from rural belts in the country also have equally some unique ideas/solutions and commercial proposals which if given a facilitating atmosphere and support from experts from different walks of life may contribute profusely to the society. Keeping this fact in mind Ajay Kumar Garg Institute of Management, Ghaziabad has taken a well thought out ambitious decision of establishing AKGIM INCUBATION AND ENTERPRENEURSHIP DEVELOPMENT CENTER (AIEDEC).The center shall be led by a team of faculty coordinators and students who will strive for encouraging and building conducive environment within the campus for promotion and development of promising ideas which have potential and feasibility of wearing entrepreneurial ventures. The team shall be assisted by an advisory body created for AIEDEC to further support and test the ideas/proposals on the parameters of commercial feasibility.
AIEDEC shall continuously strive to organize various workshops, activities, seminars and competitions to create an environment of confidence and understanding among students for formulation of Business Plans and its execution over a period of time. Entrepreneurs, Startup owners and other Industry Experts of all levels and type shall continue be invited from time to time to interact with the concerned students within the campus.
The center shall be open to all the students for introspection, innovation and incubation.
The ideas or proposals thus submitted shall be vetted at various levels and if found qualified shall be subjected to feasibility parameters as stipulated by AIEDEC.
1. To invite and analyze promising ideas and proposals
2. To qualify the ideas on feasibility parameters
3. To encourage and promote the qualified proposals and ideas for further incubation and implementation in the long run
4. To provide continuous advisory support to the implemented proposals with in-house and external resources as found feasible and convenient
Mr Puru Gupta
Co-Founder, True Elements
Mr Rajat Gupta
Founder and CEO
TESSOL Thermal Energy Service Solutions Pvt. Ltd.
Mr Akhilesh Shukla
MD, PNS Info Solutions
Dr R K Agrawal
Director
Ajay Kumar Garg Engineering College, Ghaziabad
Mr Pranav Chaturvedi
Co-Founder and Director, IIFM
Prof S K Jain
Professor and Ex-Head
Dept of Management Studies, IIT Delhi
Dr TR Pandey
Director
Ajay Kumar Garg Institute of Management, Ghaziabad
Faculty Coordinators
Prof Neeta Sahu
Prof Pankaj Chauhan
Student Coordinators
Amit Kumar Sengar
Ashish Agrawal
Khushboo Chaudhary
Ayush Agrawal